Does the potential of fuel fraud in your workplace keep you awake at night? 
The costs and frequency of fuel fraud is having a serious negative impact on businesses throughout the UK. And with multiple barriers preventing them being able to detect and prevent fuel fraud… it's a problem that's not going away. 
Below is an infographic we created to help hlighlight some key facts about this major problem in the UK's transport industry. Hope you find it useful, please share if you do.
It's almost impossible to tackle fuel fraud without good security controls and reporting systems. You need the ability to limit unauthorised access and get easy access to the information you need to monitor your fuel usage..
One way of addressing this problem is by installing a Fuel Management System, which will allow you to track every litre of fuel dispensed and in real-time, giving you total control of your valuable fuel stocks.  
Share this Image On Your Site
Click here to download a .pdf version of this infographic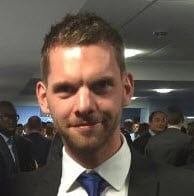 Tom is the Commercial Manager (MCMI, MIET) at Octane Holding Group Ltd and has over 10 years experience in the fuel system infrastructure and services industry.