Steel Bunded Fuel Tanks
Bespoke, safe, secure steel bunded fuel tanks
Octane will work with you to design a bespoke, free standing bunded fuel tank, tailored to meet your specific requirements and to offer optimum value for your business. Underground fuel tanks are also available.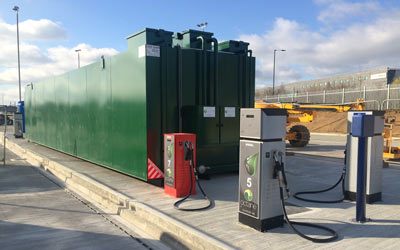 Tailor-Made Design
Your bunded diesel storage tank will be fully bespoke, designed and manufactured to any size or specification. We can offer rectangular or cylindrical designs and capacities range from 600 litre domestic to 125,000 litre commercial tanks.
Walkways or gantries can also be fitted if required as well as hand operated or electric pumps, meters and Fuel Management Systems.
You can chose any colour and include company logos if required.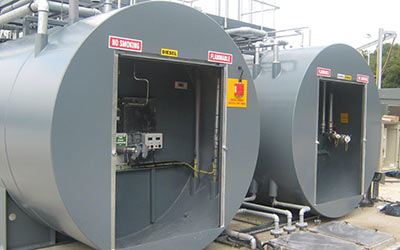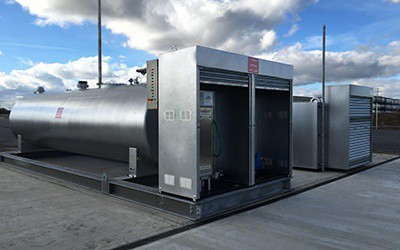 Safety You Can Rely On
All Octane's bunded tanks are constructed in line with BS799 part 5 and all are fully compliant with PPG regulations. For increased security, we also supply anti-vandal cabinets. All our tanks are installed by SPA trained engineers.
Get in Touch
To find out more about our bespoke bunded fuel tanks,
get in touch with us today on
0113 2012 460