Date: 28/07/2016
Diesel and Gas Oil Bunded Tank Case Study
Project: Split Compartment, Diesel and Gas Oil Bunded Tank
Location: Leeds, UK
Overview of the Problem
The customer had an existing split compartment tank storing Diesel and Gas Oil (red diesel) and required a larger capacity of Gas Oil.
The existing tank and equipment was already in poor condition and the current location of the existing Diesel, Gas Oil and Adblue pumps and trailing hoses were causing a site health and safety issue.
Current Tank Causing a Health & Safety Issue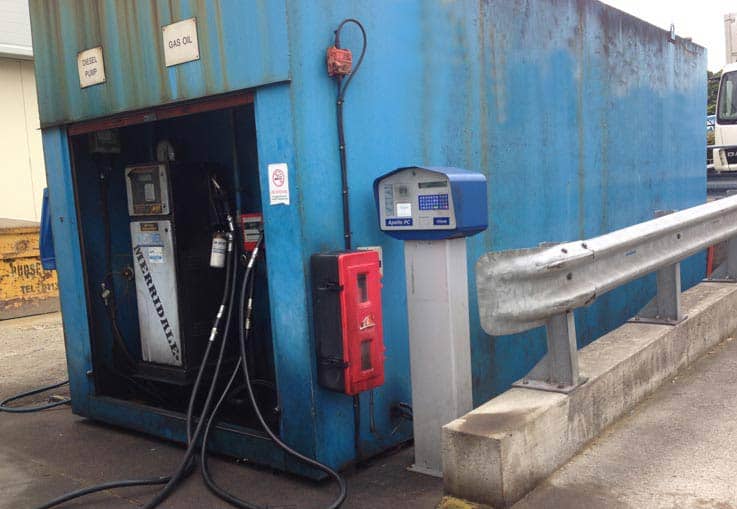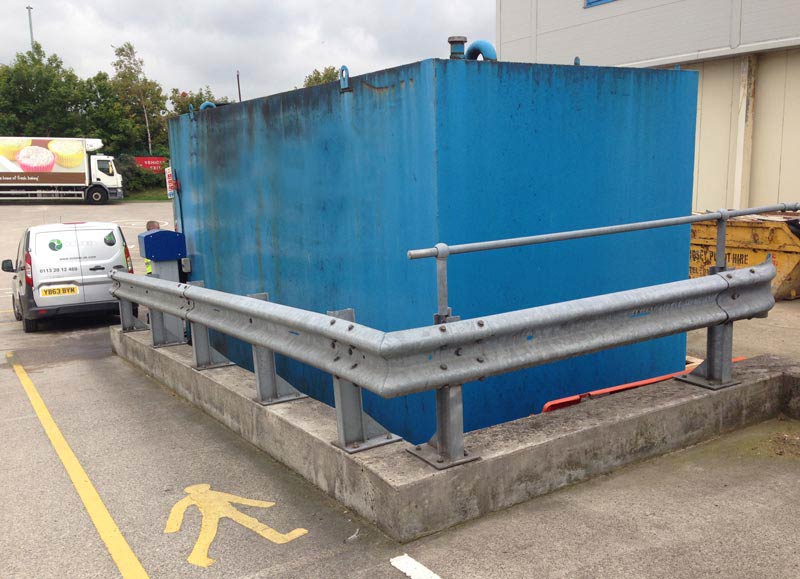 The Solution
Octane were asked to come up with a solution to solve all these problems for the customer.
To achieve this, we had a custom made 48,000 litre, (40,000 litre white diesel, 8,000 litre red diesel) split compartment bunded fuel tank manufactured to replace the existing rotting tank.
Their new tank would have a larger capacity, in a smaller footprint which was achieved by bringing the dispenser equipment outside of the tank cabinet and onto a standalone island which helped save space overall.
New 48,000 litre bunded tank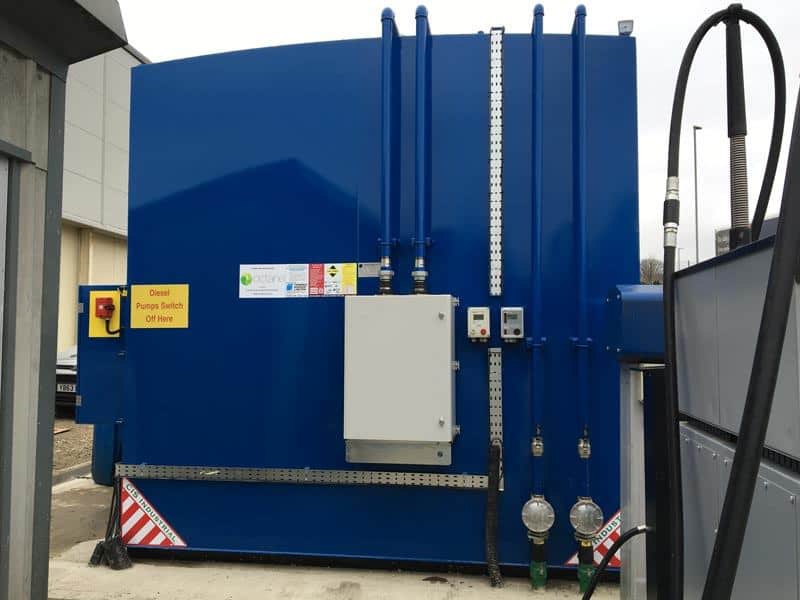 A new Octane commercial twin Diesel/Gas Oil pump and also an Octane Adblue remote pedestal mounted nozzle holster was installed on a dedicated fuel island so the vehicles could fuel up with all 3 fuels from the same location which was not possible before.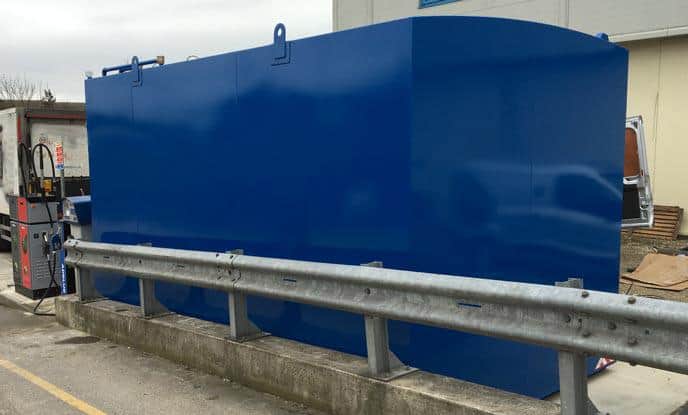 Octane's twin commercial fuel dispensers, which are designed with high mast hoses to remove trip hazards from long trailing hoses that previously lay across the floor.
Octane's ground work team also installed a new concrete pad for the tank, island for the new fuel pumps and a drainage system to protect the environment from any spillages of fuel.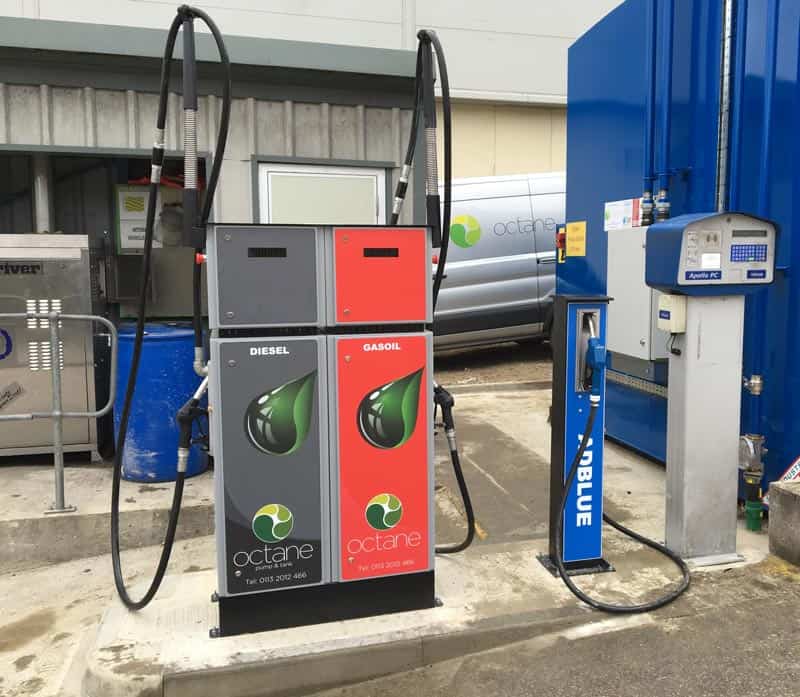 The end result was a larger capacity bunded tank in a smaller footprint with no health & safety hazards.