Date: 29/08/2019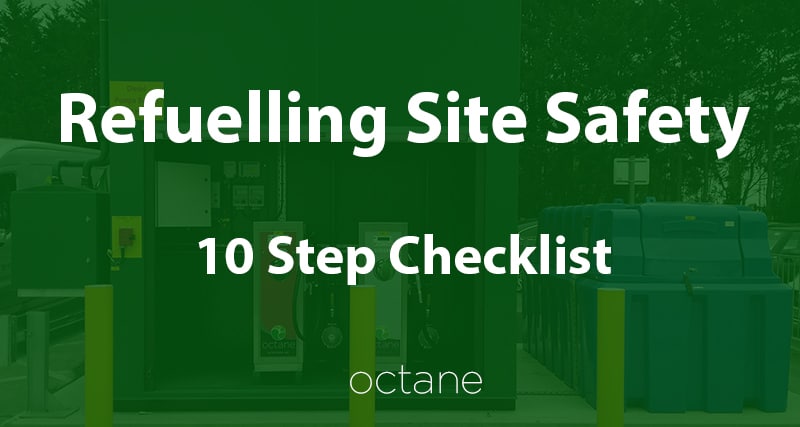 If you're storing fuel onsite, you know it's critical to maintain a high level of safety. There's a lot of variables to manage so it's important you do everything you can to keep your refuelling site as safe as possible.
Below I've listed 10 checks you can carry out immediately to help make your refuelling area a safer environment for your staff and the environment.


10 Steps to a Safer Refuelling Site
1. Weekly housekeeping routine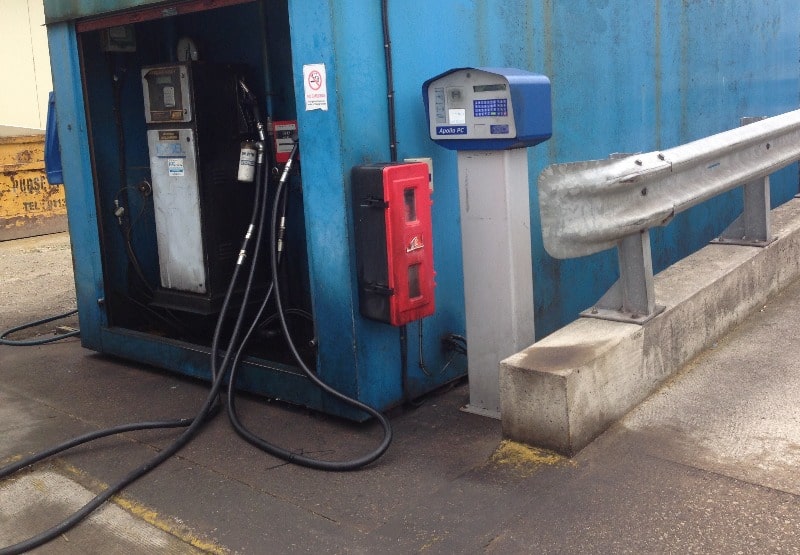 Keeping your refuelling site clean and orderly is a good way to increase efficiency and reduce costs. Implementing a weekly check of high traffic areas means problems can be spotted quickly and light maintenance can be carried out before trouble arises.
Try these ideas:
Check the tank cabinet/drip tray. Make sure it's emptied weekly to prevent spillage.
Remove dirty rags from the cabinet so they don't create a fire hazard.
Check the area for trip hazards.
Our guide to carrying out a fuel site risk assessment and avoiding fines from the Environment Agency, provides more details on refuelling site maintenance and monitoring.
2. Check your site drainage plan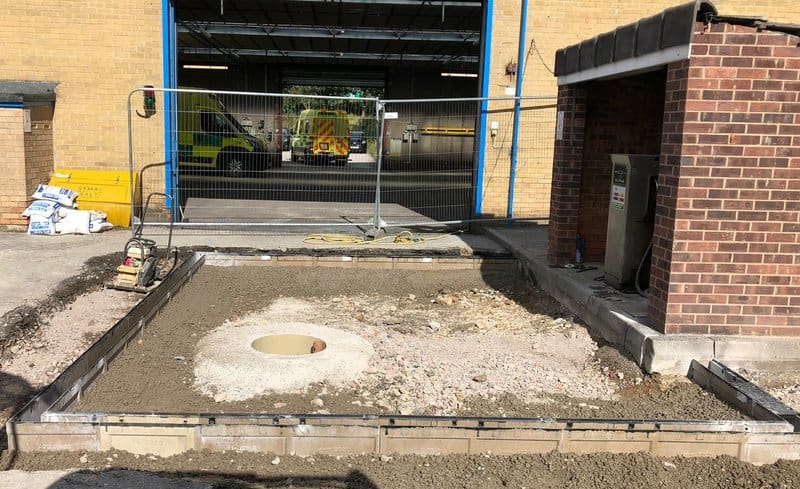 It's a legal requirement to have a drainage plan in place. If you have a spill, where is your fuel going to end up? Do you have containment strategies in place, or could the fuel contaminate areas like open grass verges or waterways?
Are your interceptors maintained? Each refuelling area should have its own dedicated interceptor and it should be inspected at least every 12 months. Good practice is every 6 months.
3. Out-of-hours emergency plan


Are you prepared for an emergency if it occurs on a weekend, or outside business hours? Can someone be alerted to a problem with the tanks or pumps if no-one is on site? Remote monitoring can help with this challenge.
It's in your interest to have contingency plans in place – imagine if a spill started on Friday evening and wasn't noticed until Monday morning. Octane can provide you with a system to detect this.
4. Check your stock numbers



Check your stock reconciliations against your gauges. Do the numbers match? If they don't, there's a number of things that could be going awry:
Your gauges may not be working properly.
Your tanks may be leaking.
Your fuel could be getting stolen.
None of these are desirable of course. Check for leaks and have your gauges serviced.
If your tanks are underground, check the following for indications of leaks or breaches:
Is the manhole in-tact and leak free?
Is there any water/diesel present where there shouldn't be?
Do you have a leak detection system on your tank(s)
5. Emergency stop button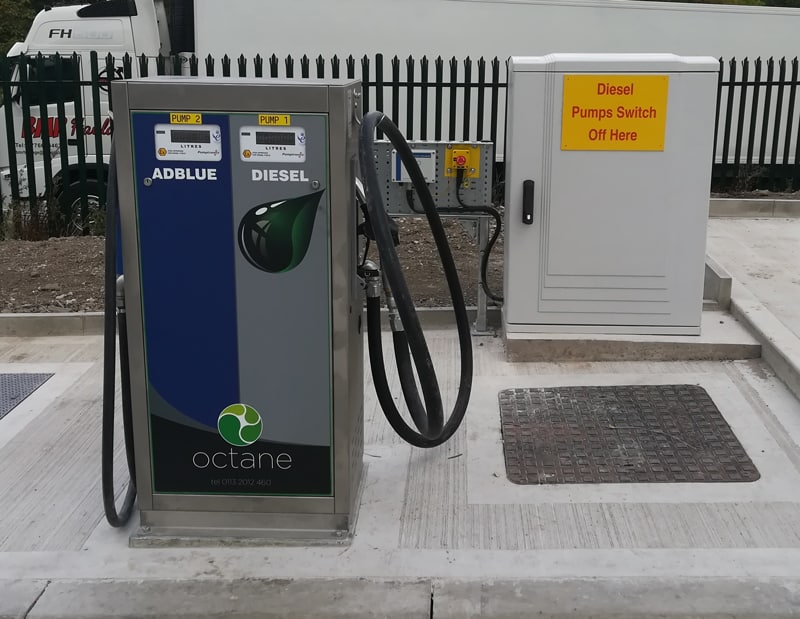 You don't need me to tell you that having an emergency stop button at your refuelling site is essential. There are several reasons why you may need to shut off your fuel tanks at a moment's notice.
Ensure the emergency stop button is in an easy-to-access location and your staff know exactly where the button is.
6. Audible tank overfill alarm


It's one thing to have a tank overfill alarm system in place, it's another thing to have it in working order. Audible alarms can alert drivers to a near-miss situation, which is far better than overfilling your tanks.
If the delivery driver can't see your fuel storage tank from the fill point, it's a legal requirement to have an audible alarm and working gauge.
No-one needs the additional costs of wasted fuel and clean up procedures. Carry out regular testing of the overfill alarm system to make sure it's in good working order, and if it's not get it fixed asap.
7. Safety break off couplings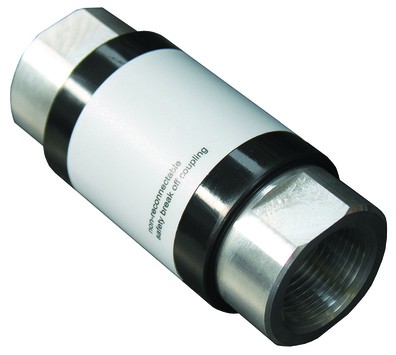 Distracted drivers have been known to pull away from the pumps without disconnecting the hose from the vehicle. You can protect against fuel spillages by installing a safety break off coupling at the refuelling point.
They work by closing off the fuel lines if the nozzle is pulled with a predetermined level of force. The nozzle section is designed to come away easily, preventing damage to hoses and bowsers.
A simple but very effective safety mechanism.
8. Test electrics
When was the last time you had the electrical system at your refuelling site tested? It must be maintained and in good working order. Control systems for pumps, monitoring and alarm systems all need to be audited routinely.
Make sure your electrical panel is clean, clear of debris and in good working order.
9. Fuel storage tank labels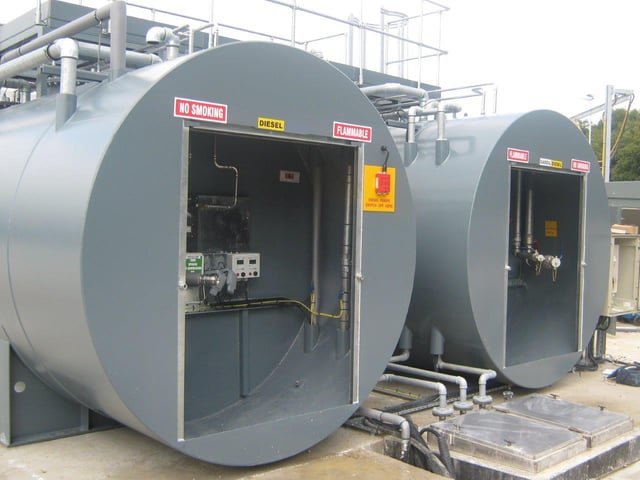 Your fuel storage tanks should be clearly marked with the type of fuel being stored and its holding capacity. This will help refuelling operators to know:
the difference between red and white diesel tanks
how much fuel should be delivered
You might think it's obvious but labelling clearly reduces mistakes based on assumption. Even car fuel tanks are labelled as a reminder.
Consider the tanker driver who hasn't serviced your site before – they will be better served by clear labelling.
This is a must for your business to prevent cross contamination of fuels.
10. Secure fuel dispenser housings


It's vital to ensure that your fuel dispensers are secure within the pump housing. You need to ask yourself the following safety questions to maximise protection against spills, vandalism and theft.
Are there appropriate locks on the pump housing?
Is the pump housing fastened down to the floor securely?
Is the housing in a fit for purpose condition?
If the pump housing becomes damaged, it can affect the performance of the pump by causing drive belt pulleys to move out of line and leaks to develop on the internal pipework.
Conclusion
It's clear that running a safer refuelling site is critical for the safety of your staff and success of your business. Keeping your staff safe, protecting your investments and reducing costs is vital to keeping the bottom line in the black.
Maintaining a safer site that complies with UK Government and environmental policies reduces the risk of costly fines. Did you know you must have your refuelling site inspected every 12 months?
If you're interested in keeping your site safe and in line with regulations, I encourage you to get in touch with Octane to schedule a SARA (Site Audit & Risk Assessment).
The audit is conducted by OFTEC certified engineers, covers over 30 points of inspection and leaves you with comprehensive reporting documents to prove your compliance to inspectors.
Don't assume that everything is safe and running smoothly – prove it.